Start Receiving Professional Trader Information Today. Easy as 1… 2… 3…
Subscribe
Signing up for our plan will subscribe you to receive daily emails from The Chart Watcher.
Receive
Inside each email, you'll get exclusive access to 10 individual product specific valuations.
Use
As an investor, put our fundamental analysis to use when assessing market value and profitable trades.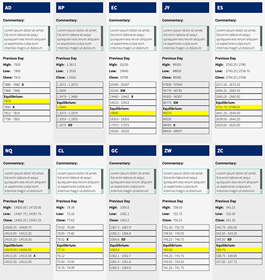 Exclusive Access to Market Numbers and Trader Insights — Delivered Daily! The Subscription Service Includes:
Daily email from The Chart Watcher with time-sensitive spreadsheet of support and resistance levels
Information on 10 different markets sent to your inbox
Regular trader insights and tips
Our Service is Used by Many of the Most Successful CME Futures Floor Traders
The Chart Watcher's value has been attested to by its use by some the most successful CME Futures floor traders. Transitioning from its inception on the floor of the CME during the heyday of open-outcry trading to today's world of high speed, algo driven, HFT dominated computer based trade, TheChartWatcher continues to identify high probability, profitable trading opportunities to the new breed of trader.
Trading with Technical Analysis
— Made Simple
The charts tell you where the smart money is going.
Everybody looks at charts, but not everybody knows what they are looking at or what they are looking for. Most professional traders are aware of charting and technical analysis, but don't know in detail how to recognize the various patterns. Join us for this 3-day online course, where you will learn how to identify many of the most reliable formations and patterns and how to use this recognition to execute trades with a high probability of success.
Learn more and Register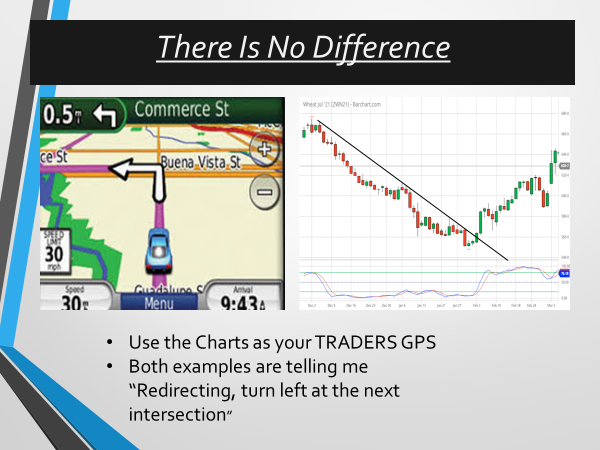 What Traders Say About The Chart Watcher
Bob, I'd like to thank you for your expert teachings using ride the wave with multiple trades. I had a 10day $70k gain.
Whew! You ARE the reason that I know I'll be a successful trader. Just working on patience and following the rules!
Premarket Gap and Go entry Stoped out. Reentered Higher up and added on below. Biggest day trade to date! Out with 5K.