What is The Chart Watcher?
The Chart Watcher's experience in technical pattern recognition, number analysis, in addition to over 40 years of trading multiple markets in myriad market conditions provide professional traders proven, reliable input increasing the probability of making profitable trades.Our value has been attested to by its use by many of the most successful CME Futures floor traders. Transitioning from its inception on the floor of the CME during the heyday of open-outcry trading to today's world of high speed, algo driven, HFT dominated computer based trade, The Chart Watcher continues to identify high probability, profitable trading opportunities to the new breed of trader.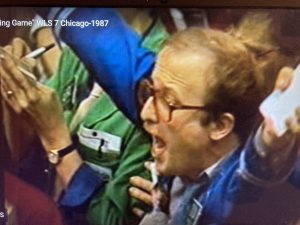 Founder Bob Dunn
Bob Dunn began his trading career in 1980 on the trading floor of the CME. Learning from some of the premier technical analysts at that time, Bob refined, modified and through extensive testing arrived at the basis for his current model of price opportunity recognition. He has been using these analytical tools to enable over 40 years of successful personal trading.
Riding ym and es now. 1500 up. Going for 2000+. You are great Bob!
— Doug F.
You nailed that bull flag on the $BP, my trading is doing better and better staying with the HTF charts as I follow you…
— Kurt C.