What is this subscription service?
We provide long medium-and-short-term traders time proven and back tested technically derived pricing, greatly increasing the probability of profitable trades.
How does it work?
Using years of experience following markets my system separates the wheat from the chaff in the realm of technical analytical forecasting.
Who does it help?
It will help any trader/investor seeking to use strategies in addition to fundamental analysis for assessing market value while providing specific market entry and exit pricing.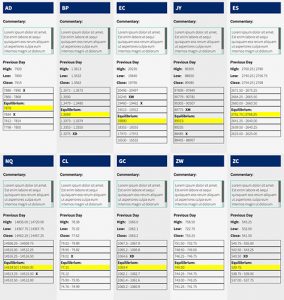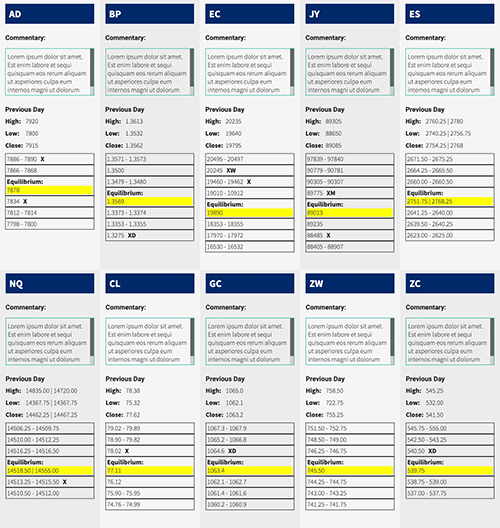 What do you get and how?
A subscription will provide access to up to 10 individual product specific valuations.
Separate from our subscription service, you can also register for our 3-day online course:
Trading with Technical Analysis — Made Simple
---
Thanks to you I am having a field day. Before I was listening to people about the gap must fill. Now I am ridding them.
— Andre C.
THX so much for helping me learn to read what the charts are saying. Had my first $1K day in ES.
— Pamela N.